Editor's Note (Prof Dr. Norlisah Mohd Ramli)

Assalamualaikum and a Good Day to my colleagues.
Our appreciation and thanks to the contributors of our past Issue 6 – Dec 2021,
Dr Farhana Fadzli, Assoc Prof Dr Mohd Shafie, Assoc Prof Dr Mohd Ezane, Assoc Prof Dr Juhara, Dr Khairil Amir, Dr Wan Aireene, Dr Ahmad Hadif, Dr Chandran, Dr Nasibah, Dr Nur Asma, Dr Hartini, Dr Fattah, Dr Bazli, Prof Dr Rosmawati Mohamed and Prof Dato Dr Yang Faridah Abdul Aziz, for their articles and updates.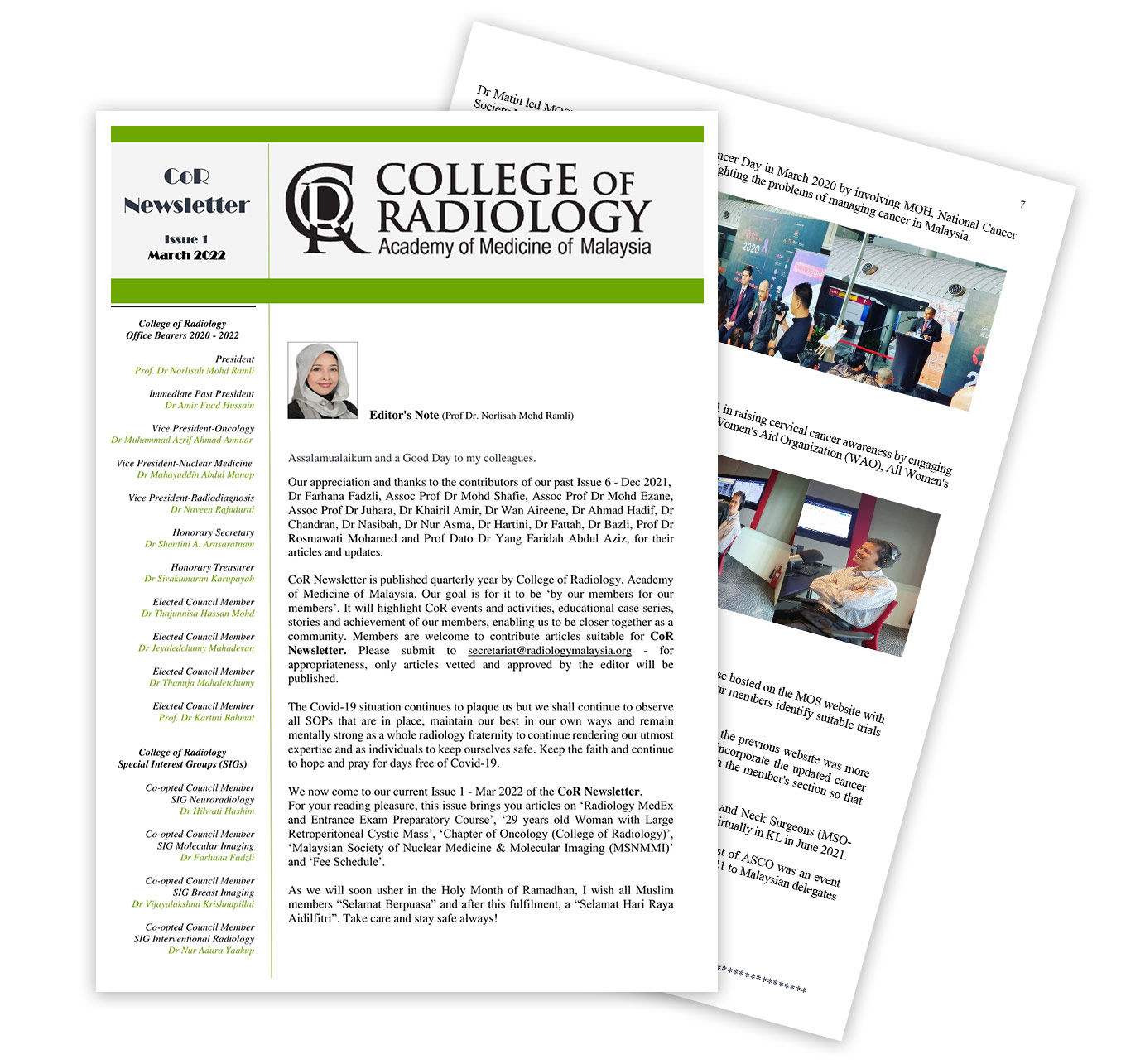 We now come to our current Issue 1 – Mar 2022 of the CoR Newsletter.
For your reading pleasure, this issue brings you articles on 'Radiology MedEx and Entrance Exam Preparatory Course', '29 years old Woman with Large Retroperitoneal Cystic Mass', 'Chapter of Oncology (College of Radiology)', 'Malaysian Society of Nuclear Medicine & Molecular Imaging (MSNMMI)' and 'Fee Schedule'.