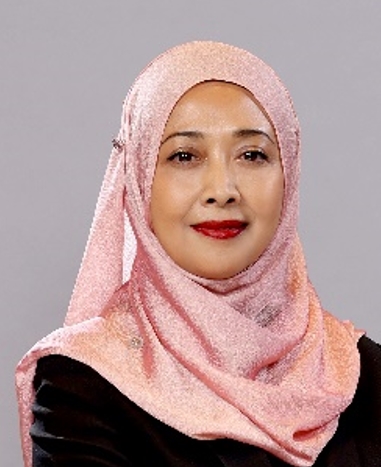 Asalamualaikum and Good day
Dear Colleagues and Friends,
2022 is a turning year after two years of unprecedented events due to the COVID-19 outbreak, which has affected many lives, health wrecked and disrupted worldwide economics. Nevertheless, we will prevail over any upcoming challenges and look forward to opportunities for our colleagues and friends to reopen conferences adapted to modern times.
I am excited about the new changes happening to the College of Radiology. This year we have raised the bar in international networks with the ESR meeting Malaysia in July 2022 in Vienna, Austria, and KSR meeting Malaysia in Sept 2022 in Seoul, Korea.
We also successfully set up a fully registered society for the academic arm of the College of Radiology on March 18, 2022. It is called the Malaysian Society of Radiologists, or MYRAD for short. The motto is 'Enhancing radiology and elevating Learning'.  In the future, conferences for COR will be handled by MYRAD. Malaysian Society of Radiologists (MyRad) as an educational arm of COR – to fulfil ROS requirements. Now that we have MyRAD or Persatuan Pakar Radiologi Malaysia (PPRM), an official society established directly under ROS, we can move forward effectively and progress towards a new direction to enhance radiology and elevate learning.
As founding President, I hope you will find this fledgling society to be a reflection of you and help it grow in enhancing your radiological practice and elevating knowledge amongst members. Moving forward, I want to emphasise engagement, collaboration, and teamwork with all members. Fostering the space of inclusivity will fuel our enthusiasm and dedication to achieving more effective services to our communities, nation and the world at large.
I warmly welcome all radiologists in this country to join our membership. Let us embark on this journey together, making MyRad a shining example of enhancing Radiological Practices by elevating all learning.
I wish everyone good health and stay safe.
Professor Dr Norlisah Mohd Ramli
FAMM, FRCR, MBBS (UM)
President
Malaysia Society of Radiologists (MYRAD)