Editor's Note (Prof Dr. Norlisah Mohd Ramli)

Assalamualaikum and a Good Day to my colleagues.
Our appreciation and thanks to the contributors of the past Issue 1 – Mar 2022, Dr Mawaddah Abdul Malik, Assoc Prof Dr Thajunissa Hassan Mohd, Dr Zaharudin Haron, Dr Noor Azlin Ahmad, Dr Nur Izani Abu Hassan, Dr Muhammad Azrif Ahmad Annuar, Dr Mahayuddin Abdul Manap, Dr Muhammad Adib Abdul Onny and Dr Naveen Rajaduria for their articles and updates.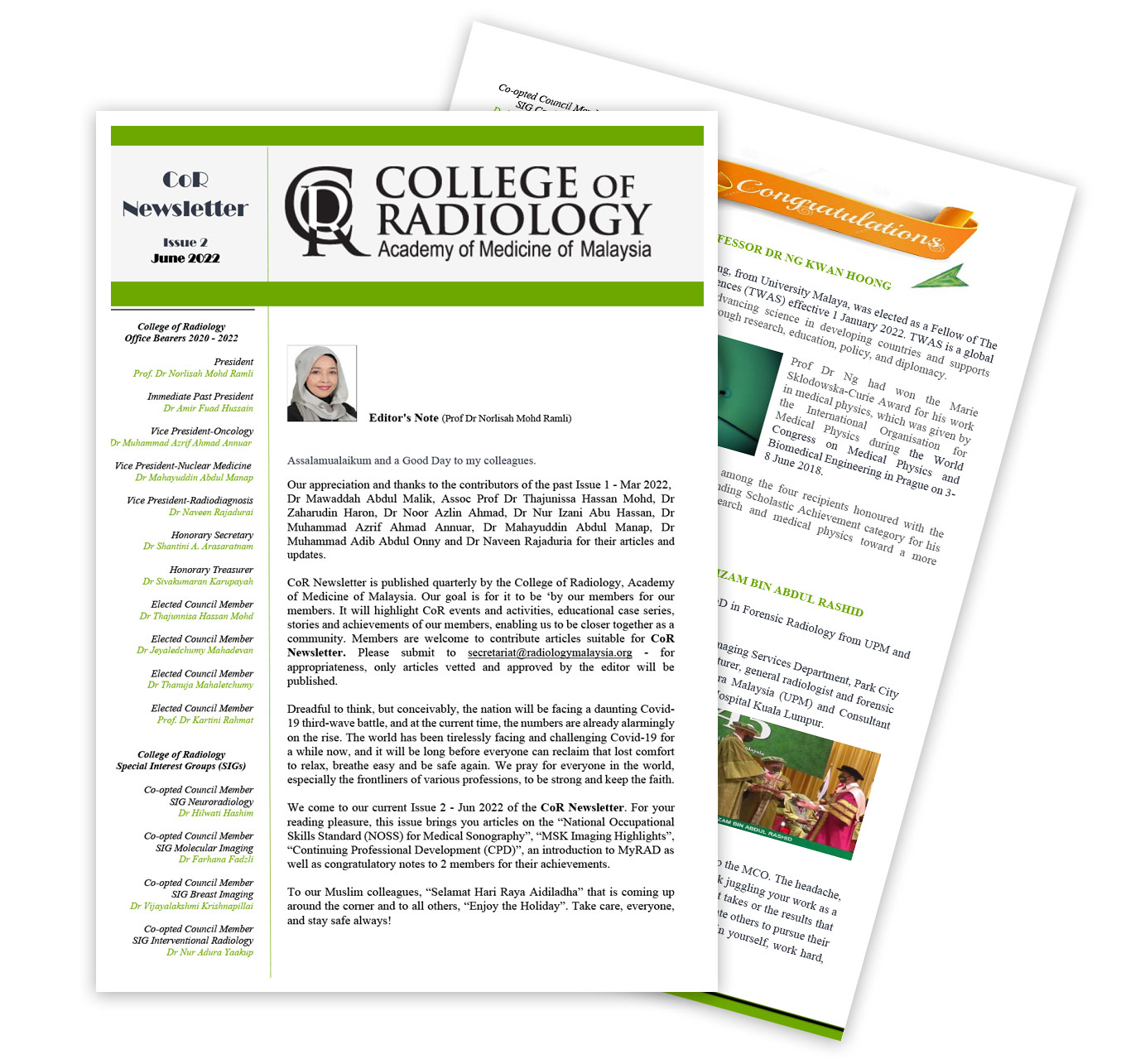 We come to our current Issue 2 – Jun 2022 of the CoR Newsletter. For your reading pleasure, this issue brings you articles on the "National Occupational Skills Standard (NOSS) for Medical Sonography", "MSK Imaging Highlights", "Continuing Professional Development (CPD)", an introduction to MyRAD as well as congratulatory notes to 2 members for their achievements.